With Hublot, the world of high-end watches and advanced technology is an exciting challenge. Not only accelerating research and creation of new watch designs, new materials that Hublot also showed special interest in the strap.
---
With the creation of Big Bang with the exclusive One Click feature, Hublot understands that its watches are not only meant to indicate time, but also to bring a lifestyle to the owner. That's why the different versions of One Click strap are always released and renewed.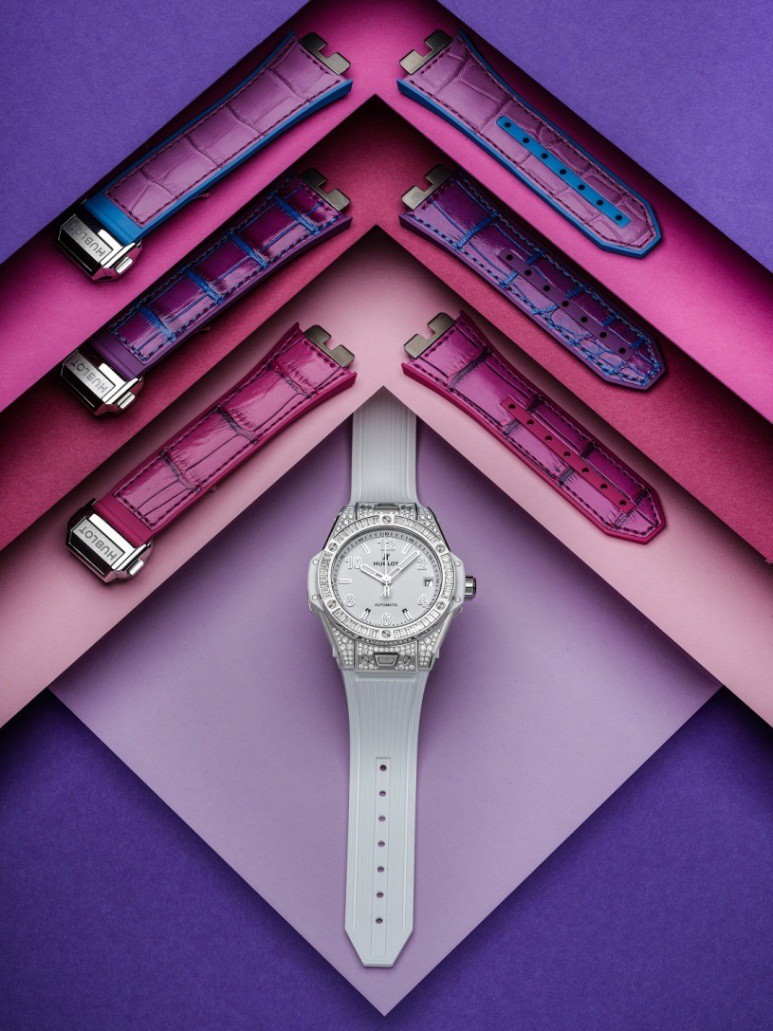 To celebrate this summer, the new One Click strap collection uses a three-dimensional effect to reflect a variety of summer colors, or be decorated with a Pop art style logo. With just one button, these bracelets gave Big Bang a unique character of originality, rich in crocodile leather straps, calf leather straps and rubber bands. With the structure of brocade weaving, similar to the friendship bracelet, this year's One Click cord version brings all the brilliant shades of yellow, orange to the cool colors of turquoise.
By creating the One Click fast-changing feature, a patented system that allows the wearer to change the strap with just one button, Hublot gives the ladies the opportunity to reinvent themselves everyday.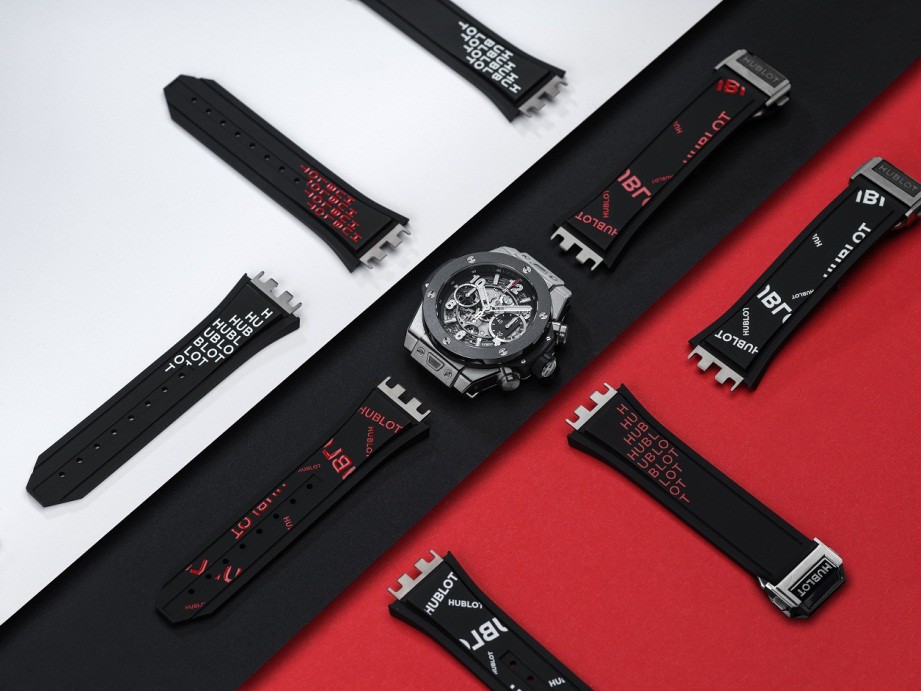 The elegance is focused on every detail on each strap. One Click is a patented Hublot exclusive function that allows the wearer to change the strap on Big Bang designs of 39, 42, 45 mm with the click of a button, transforming a machine Time into a unique accessory to match the dress and personality of the wearer. This remarkable approach in high-end watchmaking becomes a standalone, a Hublot personality.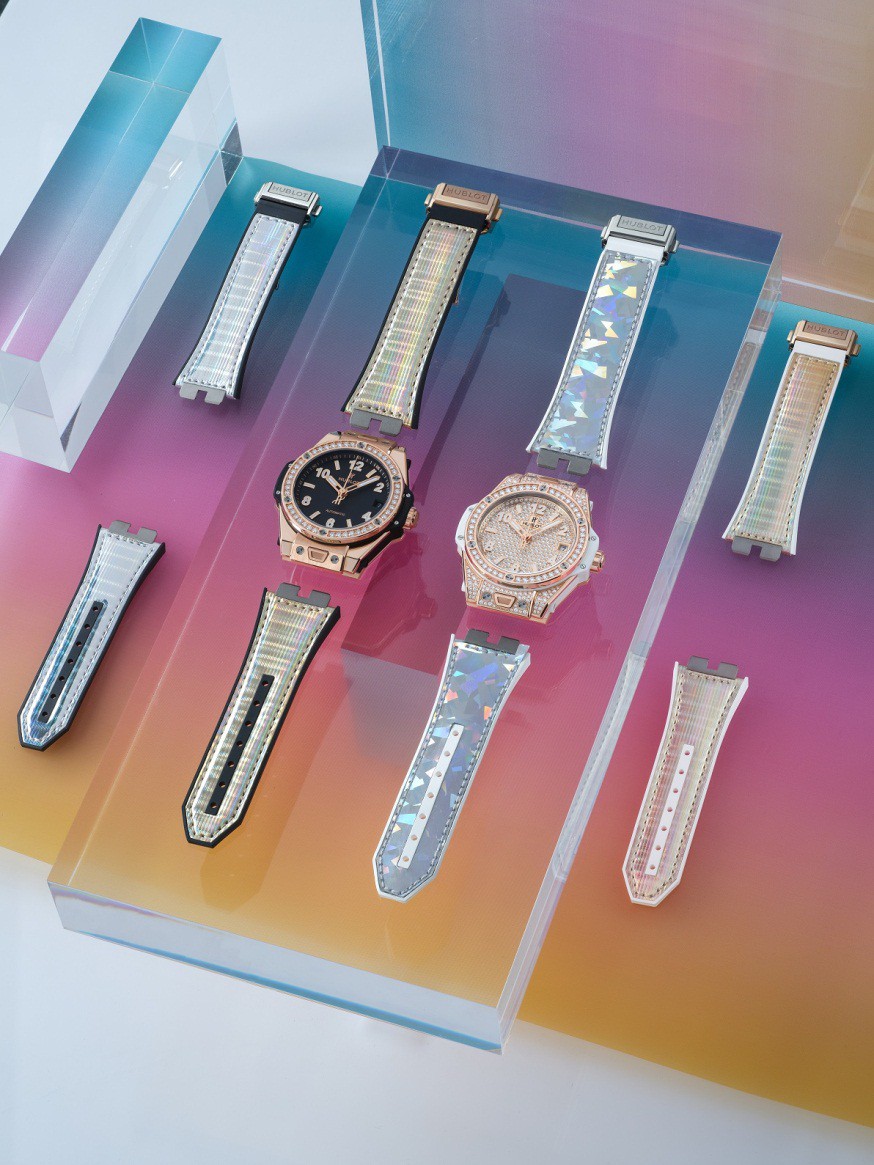 Textile tradition in St. Petersburg Gallen originated in the Middle Ages, and the town was famous throughout the West thanks to the linen fabric produced here. During the Industrial Revolution, St.Gallen actually took off, with the invention of the embroidery machine by Joshua Heilman. It is this mechanical embroidery art that gave the name St. Gallen is famous all over the world, helping the most exported items in Switzerland in the late 19th century to be embroidered products from here. Hublot and his "Art of Fusion" philosophy clearly cannot ignore the pride of combining both traditions on their children.