Referring to figure skating, in addition to virtuosity, the costume is also an important factor to help athletes score points in the eyes of the judges and fans.
---
The Daily Mail said that dresses are vital to the appeal of the performance, deciding whether the athlete will achieve the maximum score or not.
The special feature of figure skating clothing comes from many reasons. Partly because skaters do not need to wear the same uniform as most other winter sports. Instead, they prefer costumes that are highly artistic and not restrictive. These designs often include satin and sequin fabric with a large number of nude and penetrating fabrics. They create the illusion that they're wearing nothing when performing.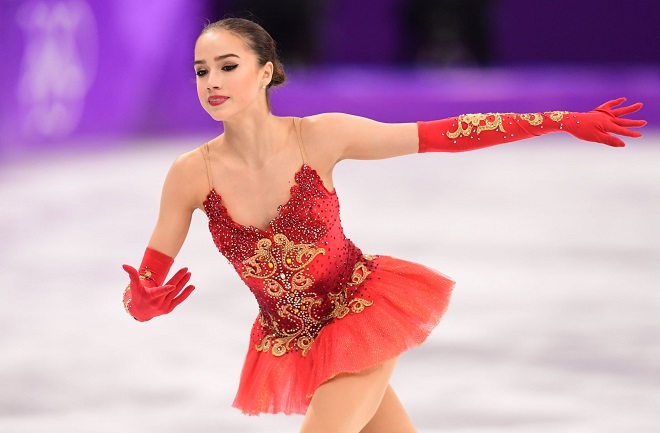 Since the debut of figure skating in 1920, skating gear has made significant improvements. Costumes for female athletes contain more nude fabrics than men. Many people decide to invest a large amount of money to hire a designer, helping them look perfect on the ice. For example, fashion house Vera Wang has designed costumes for American champions – Nancy Kerrigan and Evan Lysacek, French skater – Surya Bonaly often wear costumes designed by Christian Lacroix…
However, after the scandal of the performance costumes of female athlete Katarina Witt in 1988, the International Ice Skating Federation officially issued regulations on wear on the ice. Specifically, the design that Witt wore was quite revealing, without protective pants attached.
In order to ensure the dress standards but still retain the sexy, attractive, female athletes believe in using nude fabric. Usually, they will wear leather socks and short skirts sewn nude on the back and waist. This makes sure the whole body is fully shielded but still beautiful charm. Although nude fabric completely covers the skin, it gives the illusion of skin that appears behind the costume.
Share on Slate page, Brad Griffies – designer costume for American female athlete – Gracie Gold at the 2014 Winter Olympics affirmed: "The use of nude fabric to design helps me easily create flexible products. If you don't plan on using shoulder straps, it's okay to nude fabric to fix the clothes, for example".
The designer further asserts that the use of leather fabric helps ensure modesty but still helps fit and sexy outfits for skating athletes. In general, nude fabric makes the athletes look like skin, but actually very discreet, does not violate any rules of the federation.