The grave is probably no stranger to the appearance of sports shoes at high fashion events. Let's take a look at 5 highlights of remarkable collab sports shoes that are featured at London Fashion Week 2019.
---
Sports shoes have long been an endless source of inspiration for designers. In recent years, there has been an ever-increasing interference of street fashion and high-end brands. Because of that, at 2019 Men's and Winter Fashion Week held in London in early January, many famous designers brought impressive versions of cooperative sports shoes to the catwalk.
1. A-COLD-WALL* Nike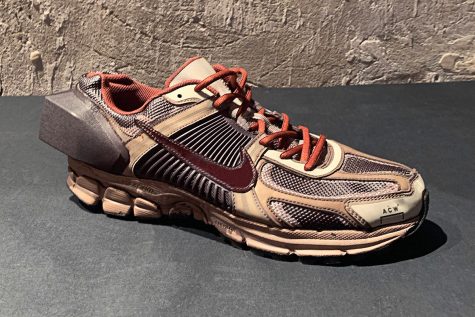 A-COLD-WALL* is not a name that is too strange for Nike fans, when both of them had previously collaborated on Air Force 1's design. With an intimate relationship, this time Samuel Ross, the designer, has continued to bring to the world the new colors of the sports shoes Zoom Vomero 5, designed by himself. Recently a clear picture of this collaboration has appeared on social networks, we can see the versions of Zoom Vomero which are nicely colored in a distinctive design language, bold A-COLD-WALL*.
2. Kiko Kostadinov x Asics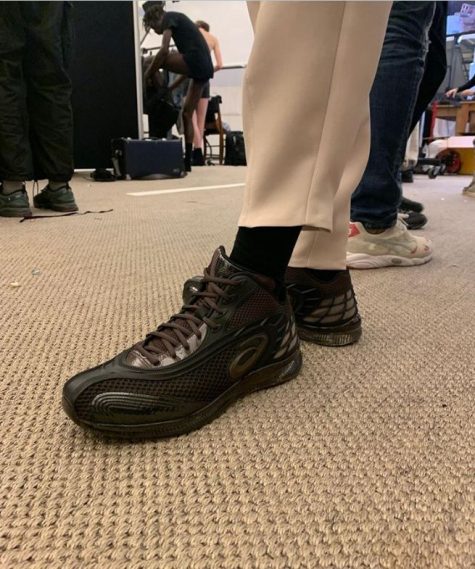 If previous collabo versions of Asics were often designed on retro sports shoes like GEL-Lyte III and GEL-Lyte V, then Kiko Kostadinov chose the new version of running shoes, GEL-Quantum Infinity, to make Show your ideas. Designers from Bulgaria have reshaped the design of this shoe with a high neck design and many notable fashion details.
3. Pronounce x Li-Ning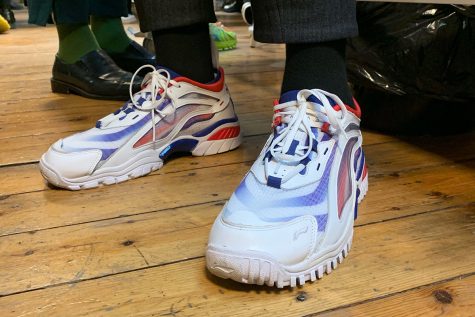 Pronounce is considered as one of the potential young brands of the fashion industry. Coming to London Fashion Week 2019, this brand has brought to its catwalk 2 designer sports shoes that are partnered with Li-Ning, a brand also from China. The grave style can recognize a revamped version of Li-Ning running shoes Furious Rider Ace, while the other version seems to be a new design from Pronunciation.
4. Cottweiler x Reebok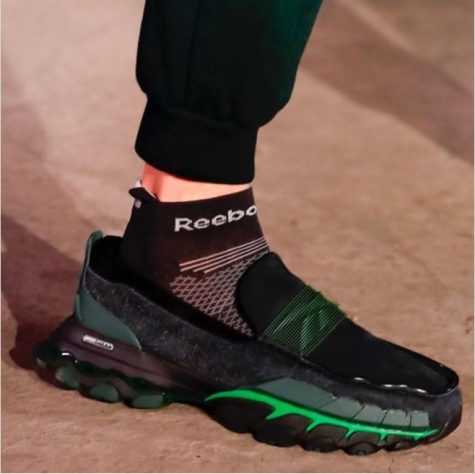 Cottweiler and Reebok have had a long-standing cooperative relationship. At London Fashion Week 2019, both gave the audience a first look at the general designs this time. In addition to many unique sports shoes, Cottweiler and Reebok have brought a rather different design with the slip-on body of the shoes that are placed on the characteristic thick sole from the chunky sneaker pairs. This design is judged to be in line with the trend of hybrid sports shoes, which are currently spreading strongly in the high fashion industry recently.
5. Xander Zhou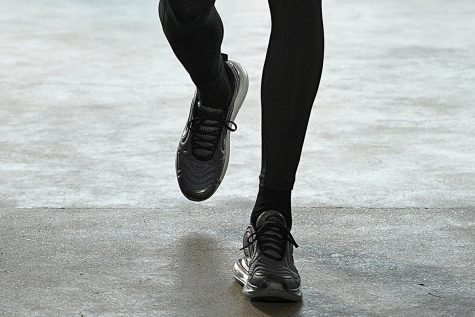 Xander Zhou did not publish an official cooperative project, however, the grave circles could see the appearance of products from Nike on the brand's runway. We have Nike Spandex legging pants and sports shoes, typically Air Max 720, with an unreleased color scheme. Designers from China also brought a custom version of Nike Air VaporMax shoes.