Inspired by the online rental service of the high-end Rent the Runway of the US, China invests heavily in applications that allow users to rent clothes easily with low cost but feel like using real rental brand.
---
In 2009, Rent the Runway was founded by Jennifer Hyman, specializing in buying designer goods from wholesalers and posting on the rental website for only 15% of the true value of the outfit. After only four years, Rent the Runway has more than 5 million customers across the United States. With its information technology acumen and strength, China borrowed this idea and improved it into a fashion application that can be installed easily on mobile phones.
Pioneering in developing this fashion application in China is YCloset established in 2015. With monthly membership fee of 499 people, users can rent unlimited clothes and accessories. Membership fee includes laundry and delivery fees.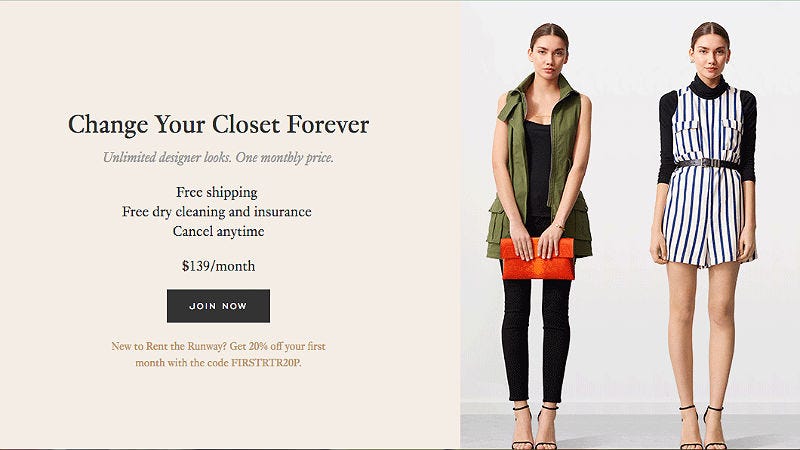 In addition, members can also share photos of their costumes through the application and try out all the items they want. YCloset's products are sourced mainly from famous fashion brands like Prada, Miu Miu, Kenzo, Acne Studios, Topshop, and Masha Ma of China with over one million different items.
Realizing this is the golden land of the future fashion industry, a number of other similar fashion apps are emerging such as the US-based MSParis and Le Tote are racing to meet the middle class brand-name goods at affordable prices.
One of the many factors promoting this service industry is the need to diversify customers' wardrobe with lower costs and less risk in online purchases because they cannot be identified the quality of the clothes until you receive them. To own an item, they have to spend too much money and wear it only a few times a year. This cost accounts for 20-30% of each person's personal income.
MSParis, which only focuses on high-end gala brands, is also shifting to the everyday outfit with more popular fashion items to keep up with the increasing demands of customers.
Most of the application users are concentrated in China's first-tier cities, with developed economies. However, the concept of renting clothes is still quite new. The most worrying customer issue is sanitation. CEO of Le Tote application, Mr. Rakesh Tondon replied that customer cleanliness and trust are the company's main concern in the Chinese market.
Besides that, there are conflicting opinions that with the amount of money they spend each month to hire brand clothing, they can buy two to three sets of other quality clothes at a cheaper price. Although there are certain difficulties, it is undeniable that online rental services can usurp fast fashion in the future because of its convenience, ease and savings.