Versace Cruise 2021 style 4
Not much is known about the behind-the-scenes design of Donatella Versace, but the collection is a hit. Named Versace Flash, the see-now-buy-now collection is full of 80s and 90s lines, from neon accents to shoulder pads to consistent snakeskin motifs. Here, Y2K-inspired accessories such as chokers, anklets and sunglasses make up for traditional button-down shirts and skirts. The collection is rich with updated handbag trends, like mini bags with gold and neon handles.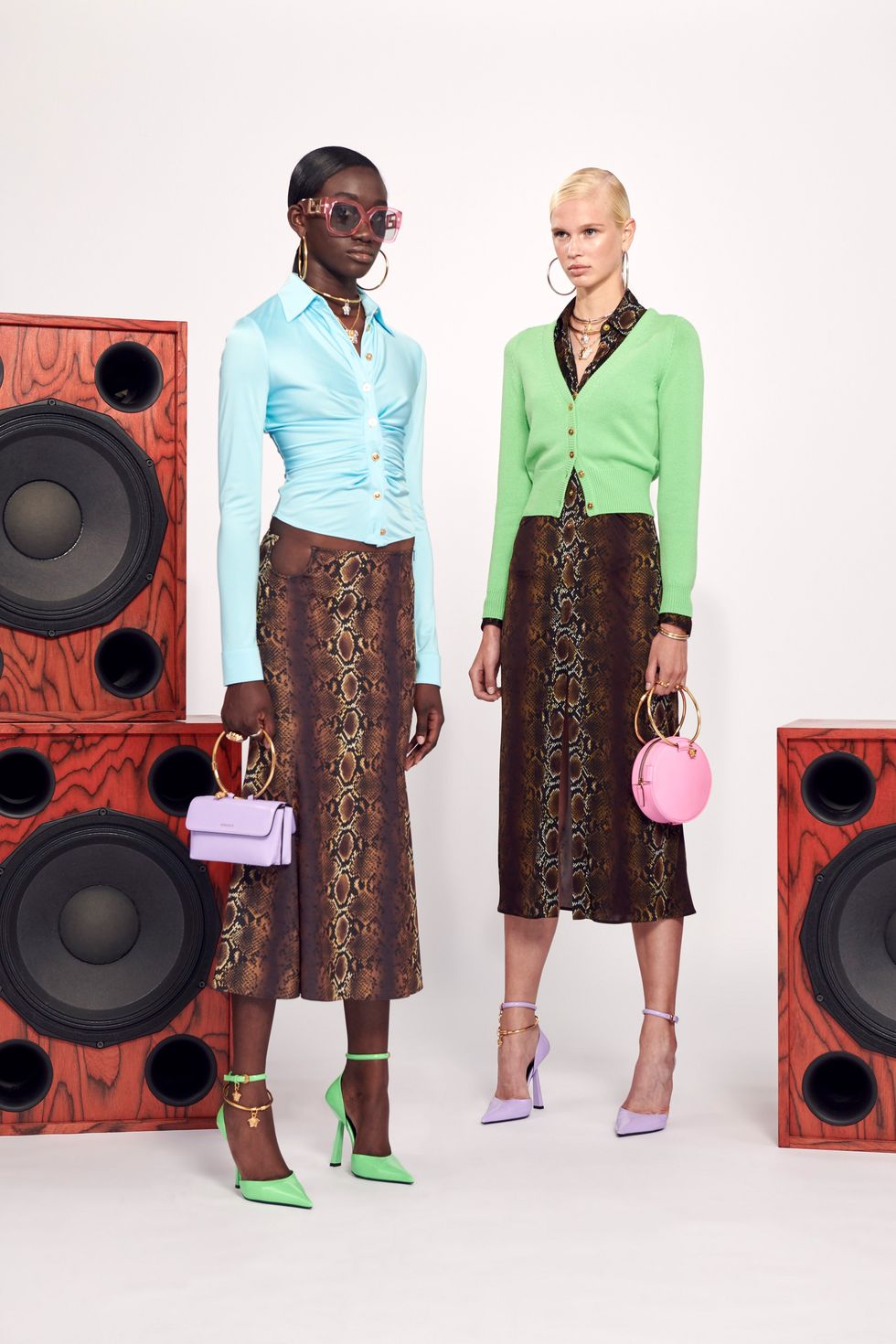 Versace Cruise 2021 style 9
The stunning collection of pervasive snakeskin with Versace's unique baroque motif, combining a crop top with a straight leg cutout pants. The accessory is at the forefront of this style, with gold hardware accents, chunky sunglasses, and a favorite 2020 handbag, half-moon shoulder bag.
Gucci Cruise 2021 style 1
Alessandro Michele's Cruise Collection is an especially unique approach to the style of digital representation. The chosen subject of Michele is her colleague. From production assistants to fabric researchers, design teams emerge from behind the scenes to model colorful collections, regardless of the rules. The collection invites viewers backstage and provides insight into the production process, combining photos with the identification of sticky notes and post-caption details, as if the photos were portable. the merits of an oversized catwalk are much bigger. This photo features handbag designer Beatrice Gianni wearing a textured outfit, taken with accents on her layered bracelets.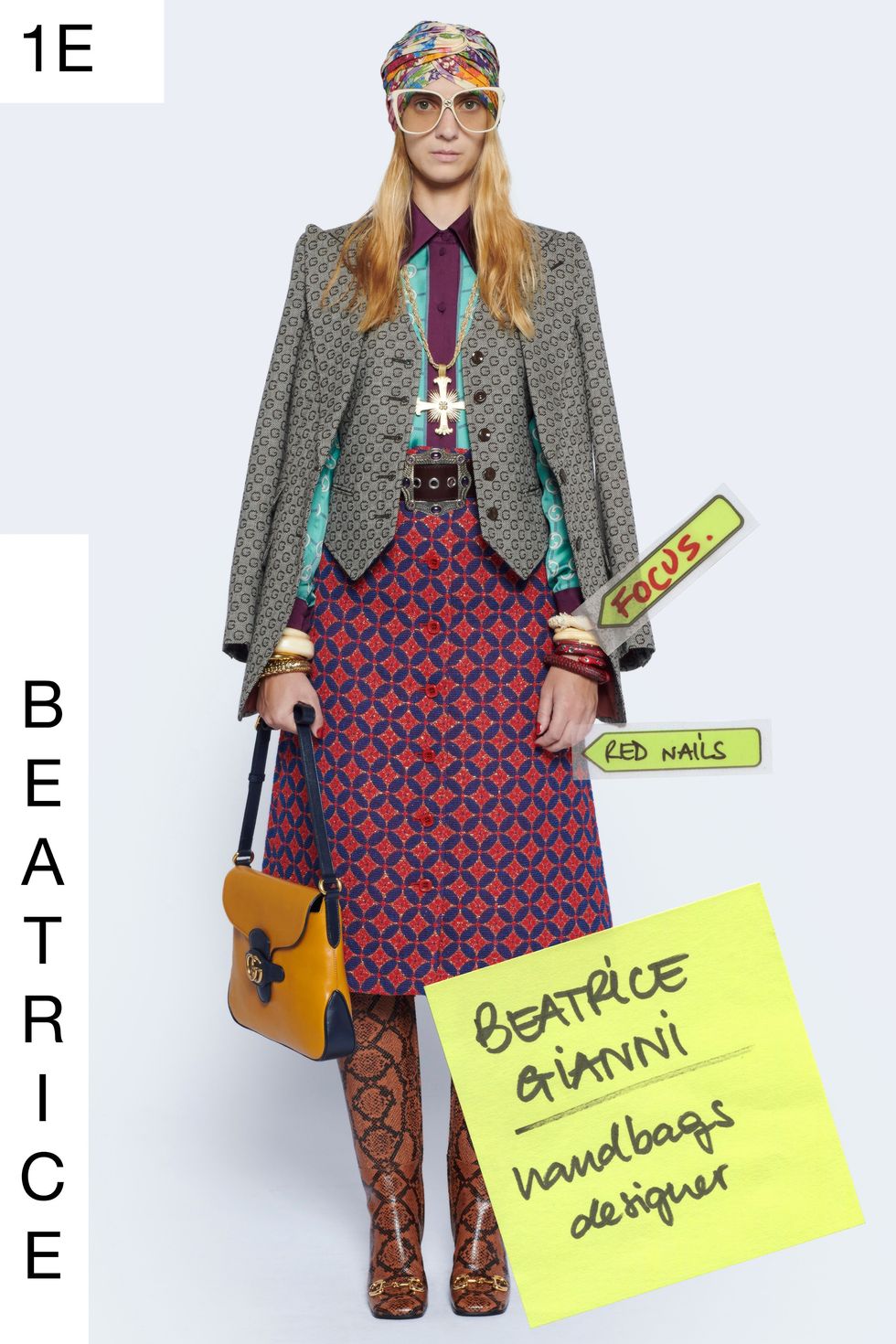 Gucci Cruise 2021 style 66
Francesca Fabrizio poses in a monochromatic, pink color contrasting with the impressive gold brooches, a unique leash-style belt, a ribbon hat and sparkling bracelets.
Louis Vuitton Cruise 2021 style 1
Nicolas Ghesquière has chosen a static but still reasonable form of travel through digital design and presentation. The collection, called Game On, was filmed in the LV headquarters, showing the colorful collection right at home. Related to its name, card-inspired motifs appear throughout the collection and accessories, such as on this monogram box bag.