This is the 10 most impressive designs evaluated Cruise 2021 collection.
Burberry Cruise 2021 style 18
In keeping with the creative modeling and presentation options of digital fashion week, Burberry introduced its own team members for the fad's Cruise 2021 campaign. Photographed outside the front doors of London houses and apartments, Ricardo Tisci's designs were captured using warm lighting. Here, a model poses on a wooden pedestal in a woolen jacket, sandals, and behind the porch.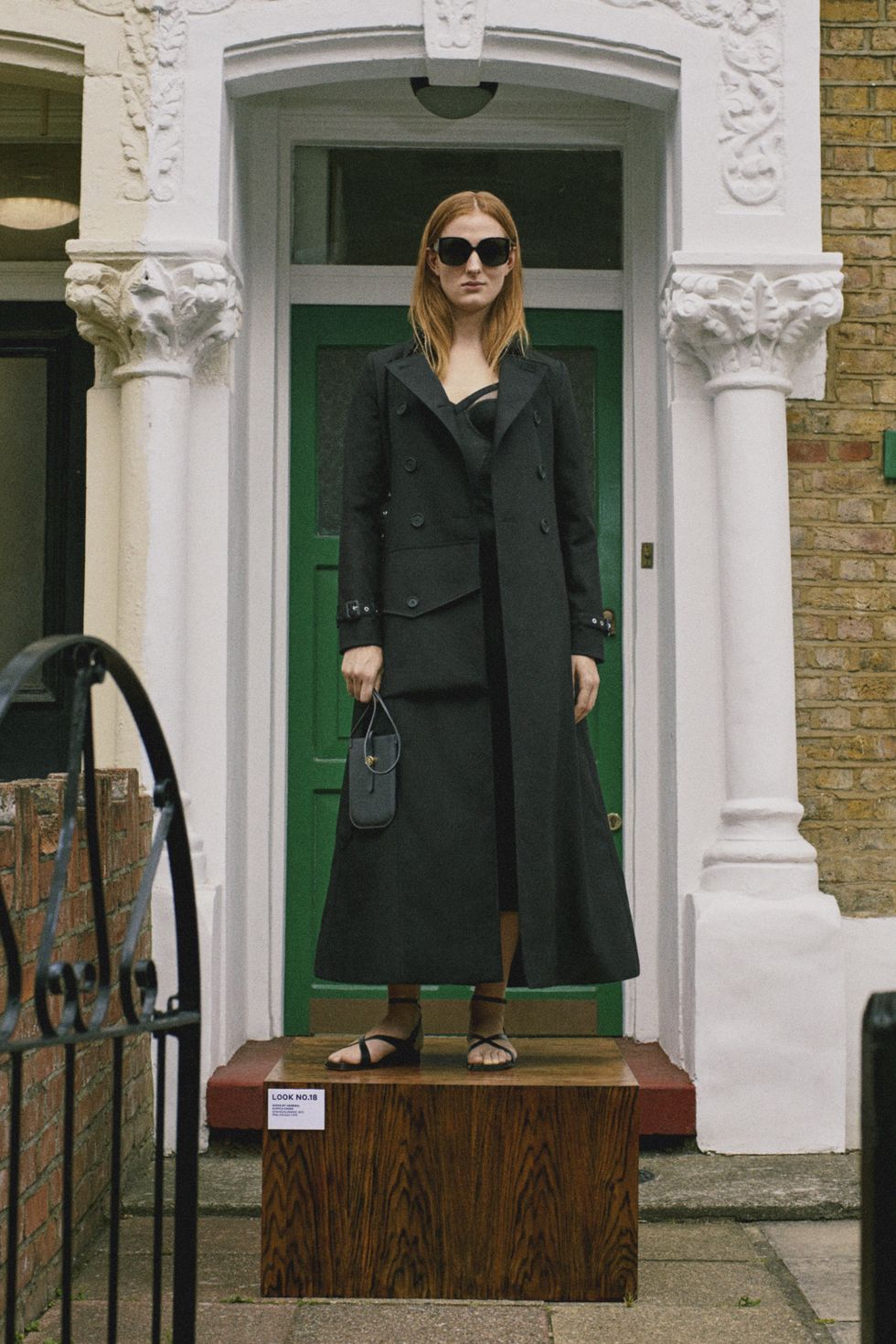 Burberry Cruise 2021 style 20
A tailored blazer with coarse fabric details and sharp lapel cuts, coordinated with a pair of matching pants. Pearl drop earrings, textured half-moon bags, and open-toed high heels help flatter the look and add elegance to a professional outfit.
Christian Dior Cruise 2021 style 33
Dior's CEO, Pietro Beccari and Creative Director Maria Grazia Chiuri held a performance at Italy's Piazza del Duomo, attended by home team members and locals. Citing the importance of Dior's history, Beccari believes that the roots of maison are established in displaying multiple collections through fashion shows and catwalks combined with a specific story. The collection, which looks heavy with headscarves, floral motifs and corset corsets, has brought a breath of 90s. The model is walking on the catwalk in a dazzling floral dress, camel leather belt and moss-colored floral embroidered jacket.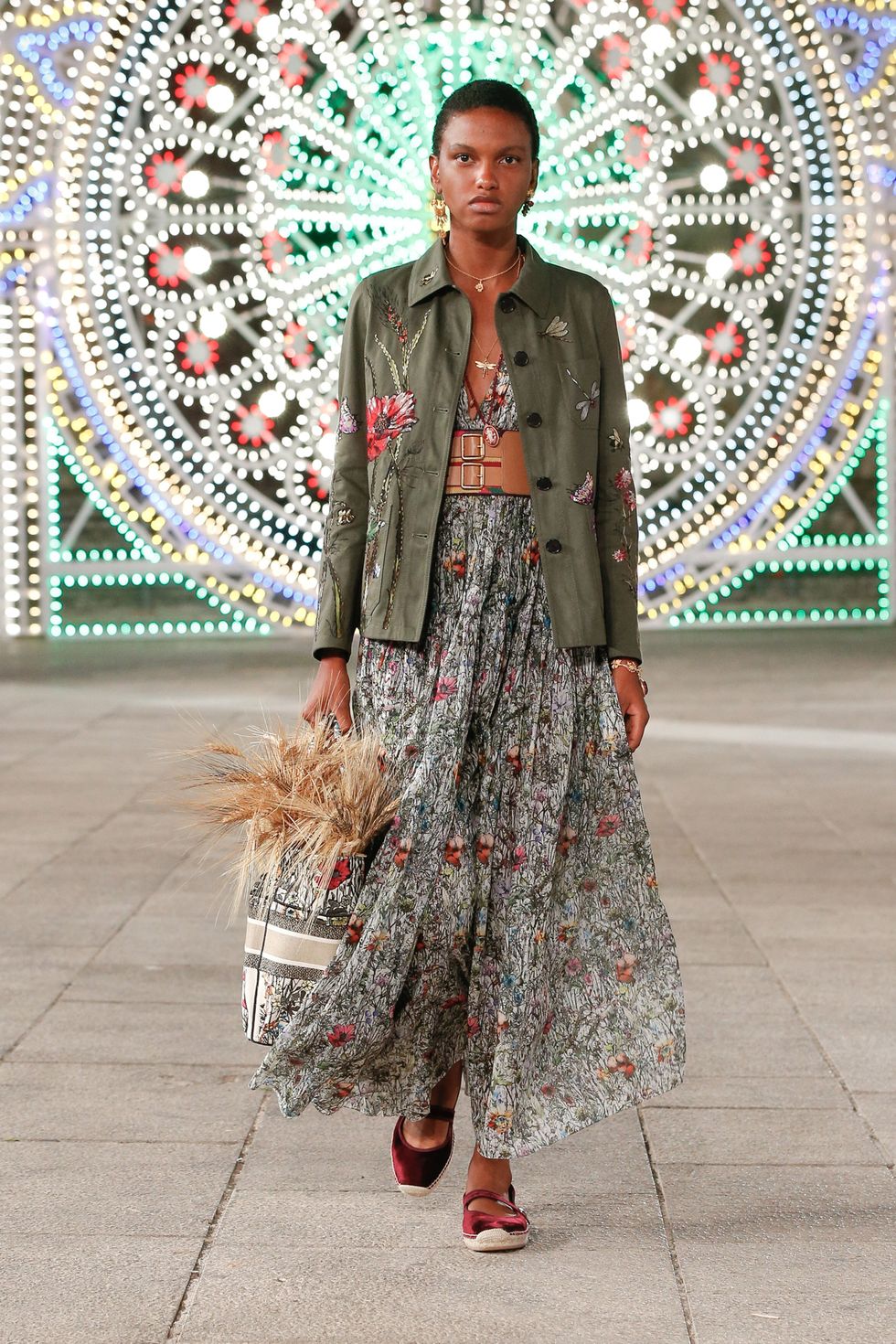 Christian Dior Cruise 2021 style 42
Chiuri selects asymmetrical structures and heavy accessories from the Cruise 2021 collection. Here, a brightly colored woven dress with a mesh-style top. From silk scarves to unusual big earrings and saddlebag, contrasting elements are combined to create a unique look on the catwalk.
Christian Dior cruise 2021 style 83
Leather belts and corsets are an important element in Chiuri's collection. These handcrafted corsets have been added to create a bit of a fixed structure in some free-flowing designs. On this nude skirt, a double buckle leather belt tightens the composition of the dress. Gold jewelry, sandals, and leather wrist jewelry helped reinforce the theme of this goddess-inspired design.